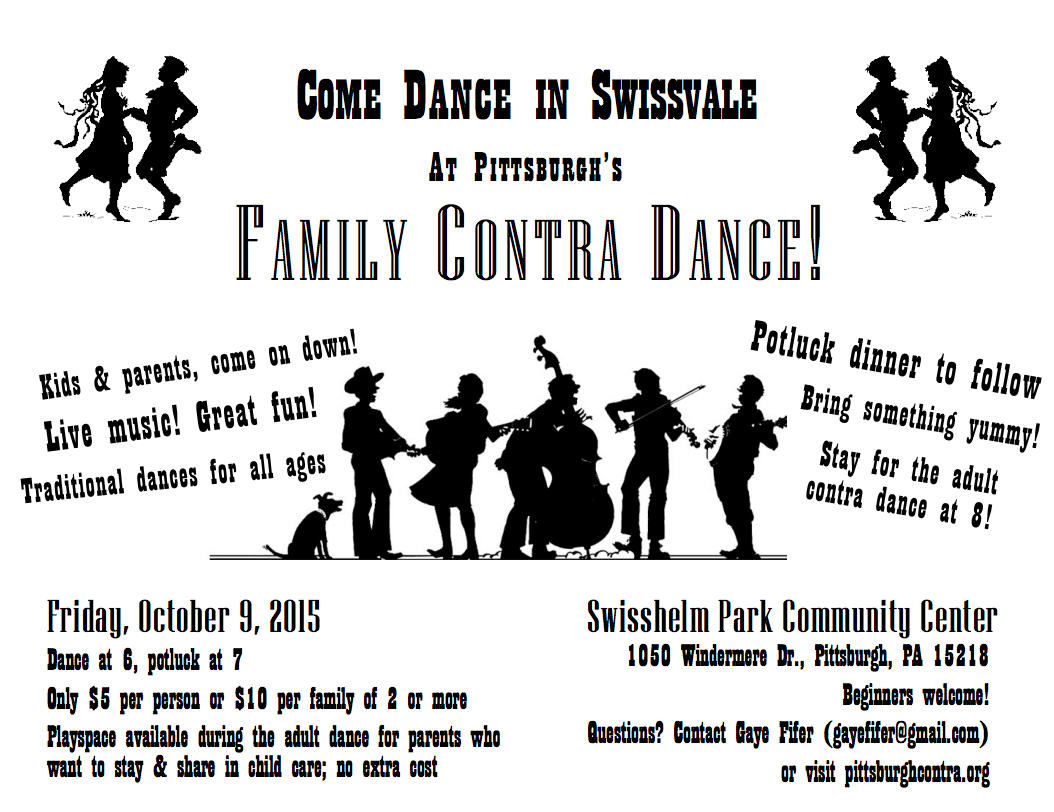 All are welcome at the family dance before the contra on Friday October 9! The dance will be at the Swisshelm Park Community Center (the same location as the contra) at 6pm. There will be a potluck at 7pm, and those who wish to are welcome to stay for the contra starting at 8.
The cost for the family dance is $5 per person, or $10 for the entire family.
Playspace will be available during the adult dance for parents who want to stay and share in the child care duties. No extra cost.