Starting now, Spring 2020 Season Passes are available for $130. This is a discount over our recommended donation, and means you don't have to have cash at dances. It covers 11 dances, from January through May. Use the button below to sign up for the season!
---
About season passes
We'd love for all of you to attend as many dances as possible. A full dance hall is great for everyone — the band, the caller, experienced dancers, and brand-new beginners all benefit from a bunch of nice long lines full of people like you. With that in mind, we are delighted to offer the Pittsburgh Contra Dance Season Pass.
Not only is this a great discount on a season of dancing, it's also a great way to show your support for the local dance community!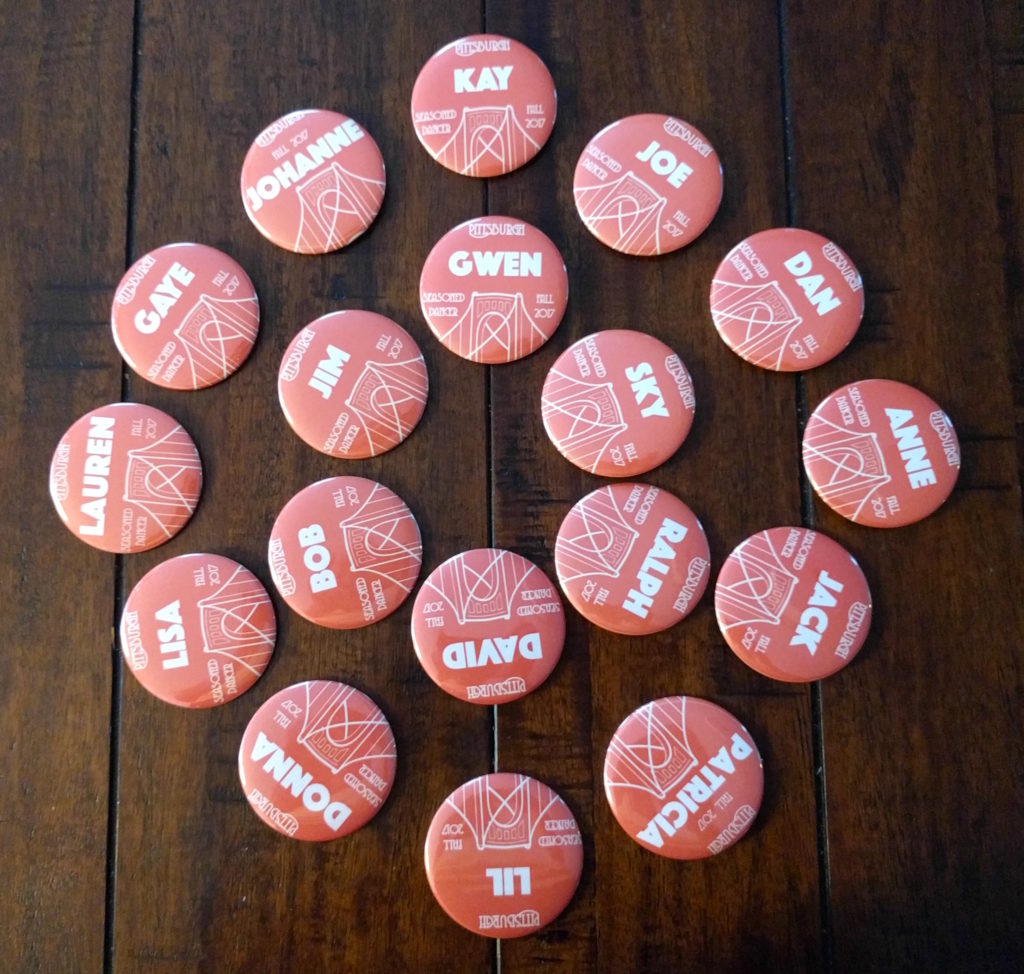 More details
Once you've bought your season pass, we'll make a special "Seasoned Dancer" button, just for you, with your name and pronouns (or just your name, if you so wish). You can pick it up, along with two guest tickets, at a contra dance in the fall.
While your button serves as a convenient badge of membership, it's not required — we'll have a list at the front desk to make sure season pass holders always have access.
Each guest ticket is a single-use pass, good for one dancer's free entry to a weekly contra dance. We hope you use it to introduce new folks to the Pittsburgh contra dance community, but that's up to you!
The season pass includes all regular weekly contra dances — the Pittsburgh Fall Dance Weekend is not included.