If you are having trouble registering on Dancerfly, we have found that the following information is helpful. Items in the Dancerfly cart must be assigned to individual dancers before you can proceed to checkout.
First add (in this case two) people to the cart by clicking on the "Dancer" item.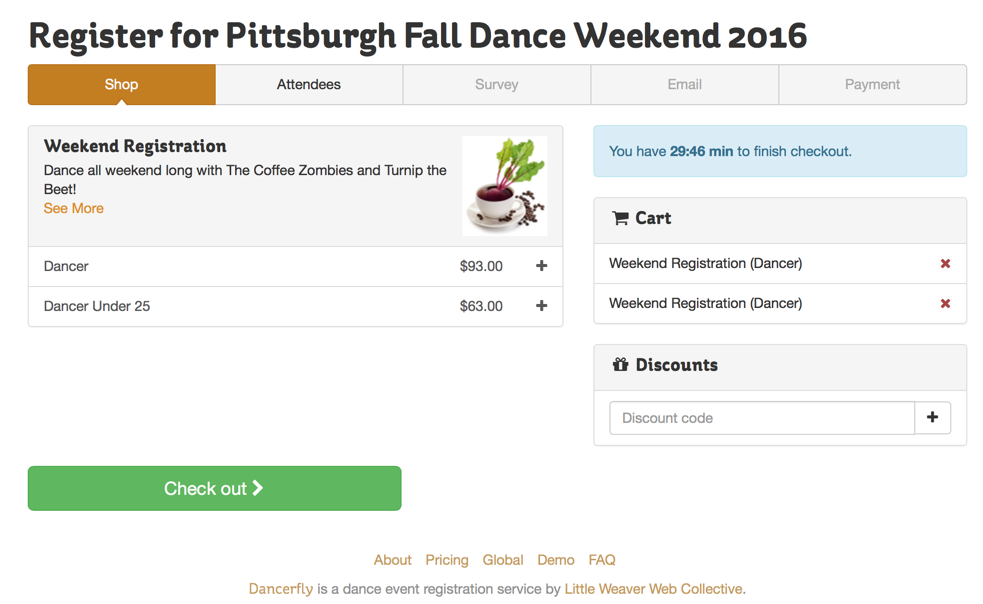 Then by either clicking on "Check out" or "Attendees", add information about the people.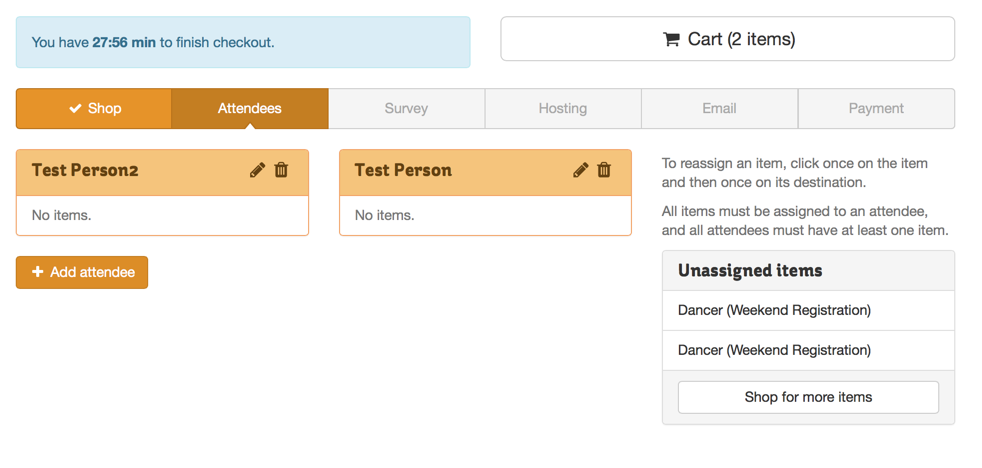 Then, in the attendees section, click on the "unassigned items" in the cart to the right and assign to the appropriate people. Once all are assigned, the "next steps" button appears.